Rastetter family genealogy

Grandma Bertsch
(Louise H. Rastetter)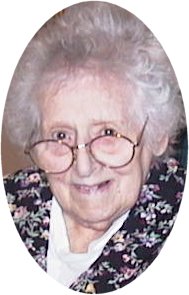 My dad's mother was Louise Helen Rastetter, born 24 November 1905 - died 26 June 2002.

I've got some details on her family in my GEDCOM file.
Dad's cousin Curtis Rastetter has a lot more about Rastetter genealogy. I hope to get it from him soon!
You can also contact Curt yourself.
Curt Rastetter
24784 Leto Circle
Mission Viejo,CA 92691
949-472-2039 - home
310-532-7274 - office
Rastetter phone listings, Germany
Here's the Social Security Death Index for people with the surname Rastetter
[ Bertsch| Rastetter| Eidsmoe| Quirk| or misc. ] Genealogy
---

---
Maintained by Edward Bertsch of Technical Intelligence. Click here to email a comment.