Mom's mother was born a Quirk.
Here's the Social Security Death Index for people with the surname Quirk
Distribution of Quirk surname in America, based on 1990 census: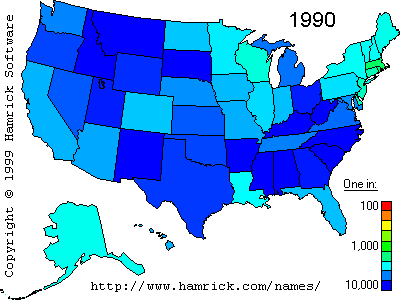 [ Bertsch| Rastetter| Eidsmoe| Quirk| or misc. ] Genealogy
---

---
Maintained by Edward Bertsch of Technical Intelligence. Click here to email a comment.