Click on the name of a ski area, or on the "mountain" showing its location in Minnesota or Wisconsin.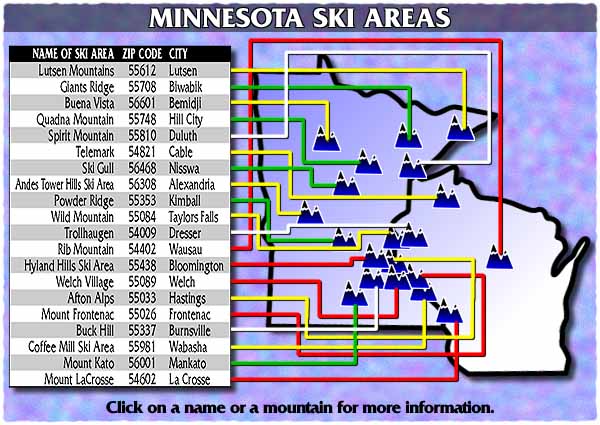 If you've got anything you'd like to say about any of these ski areas, send email to ski-comment@twin-cities.com and your message will be provided as a link on the page for the ski area you've reviewed.

If you have any photos of your ski trips, please mail them and we'll get them scanned and posted to the page for the ski area you've skied at.
If you need the photos returned, please include a self addressed fully postage-paid envelope for this purpose. Thanks!!!
This information has been gathered from various sources such as brochures from the ski areas themselves or newspaper stories. I have not skied every location here, only Afton Alps, Trollhaugen, Wild Mountain, Buck Hill, Spirit Mountain and Lutsen. Some may find it humorous that we downhill ski in the plains state of Minnesota. For serious sking, Lutsen is the best there is around here (but is 250 miles -- straight north -- from the Twin Cities).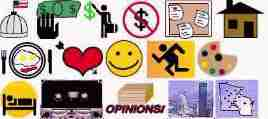 If you're going to be visiting Minnesota, call our tourism department, at 800-657-3700 (651-296-5029)
For Minnesota ski conditions and snow depths, check with CNN, or call 651-296-5029 or 800-657-3700. CNN also has a Wisconsin ski report. Click here.
Other ski-related links are welcome! Please send email to ski-comment@twin-cities.com
Providing you information on Minnesota ski areas since 1995
---

---
Maintained by Edward Bertsch of Technical Intelligence. Click here to email a comment.