Samsung FTQ353IWUX stove control board FIRE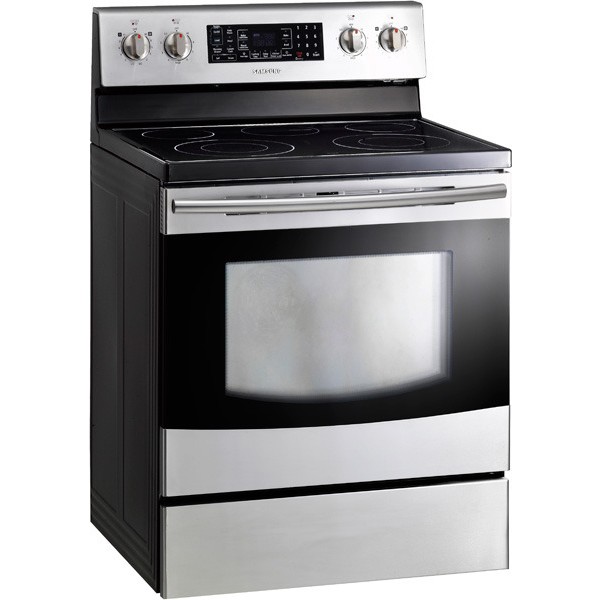 Do you have one of these? Just do a google for "FTQ353IWUX fire" and decide whether you still want this sort of device in your home, waiting for the day when it may burn down the place and kill everyone inside.
There are numerous reports of the DEFECTIVE PRODUCT situation with this and also other models of electric range (stove/oven) from Samsung with the same problem. The problem appears to be that oven heat is routed past the control boards and wires, which are not adequately shielded from this heat.
Worse yet, this problem occured (for my family) from ordinary oven use. I can't imagine how soon it would happen if we were regular users of the oven's 900 degree "self-cleaning" cycle.
If you have problems with your appliance, please file reports with UL and the CPSC:
Consumer Product Safety Commission